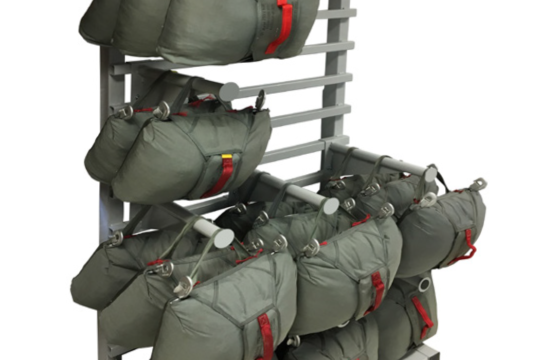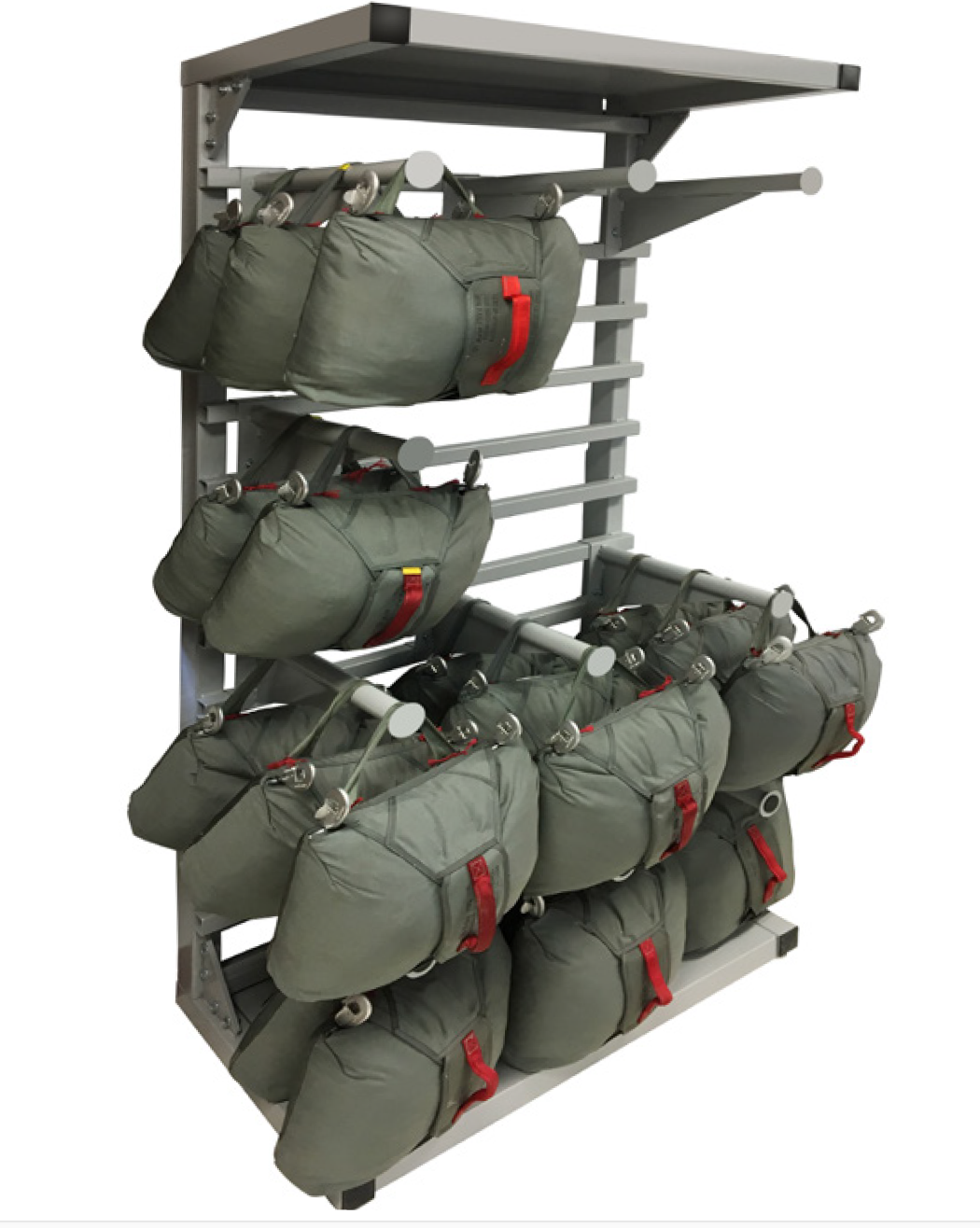 YOU ENTRUST YOUR LIFE TO YOUR PARACHUTE.
Entrust your parachute to Spacesaver's Parachute Storage solutions.Safety and security are primary concerns for any mission, but they're crucial when it comes to storing and preparing equipment for jumps and airdrops. Spacesaver's compact parachute racks and containers are durable and user-friendly to ensure the safety of your equipment while providing efficient storage and access.
Spacesaver's parachute racks can be manufactured in a variety of widths and heights, and they can be configured to suit all varieties of parachutes used by the military. The cantilever arms are adjustable vertically on six-inch increments, and the arms can be slid along the horizontal bars for infinite adjustability.
Another useful feature is the racks' modularity. Individual sections can be easily relocated around the building as necessary, and they can even be moved to another facility. Larger facilities can mount rows of the racks on Spacesaver high-density storage systems, which move on rails to eliminate wasted space in aisles.
Parachute Rack
Designed to attach to the floor or mobile system. Eclipse mobile shelving help maximize storage capacity by eliminating wasted aisle space.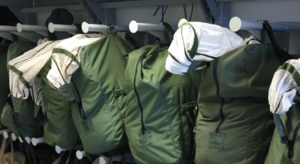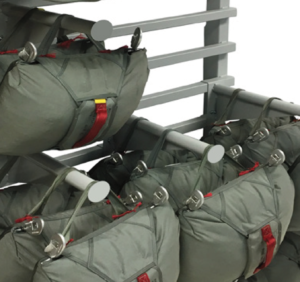 Info Sheet
Parachute Container
Smooth interior design eliminates catch points, protecting chutes from damage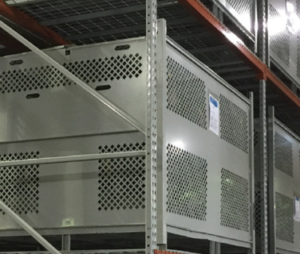 Info Sheet