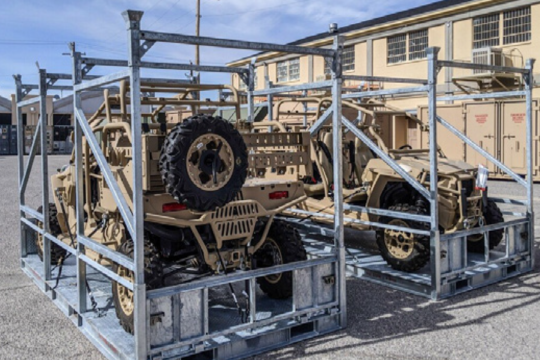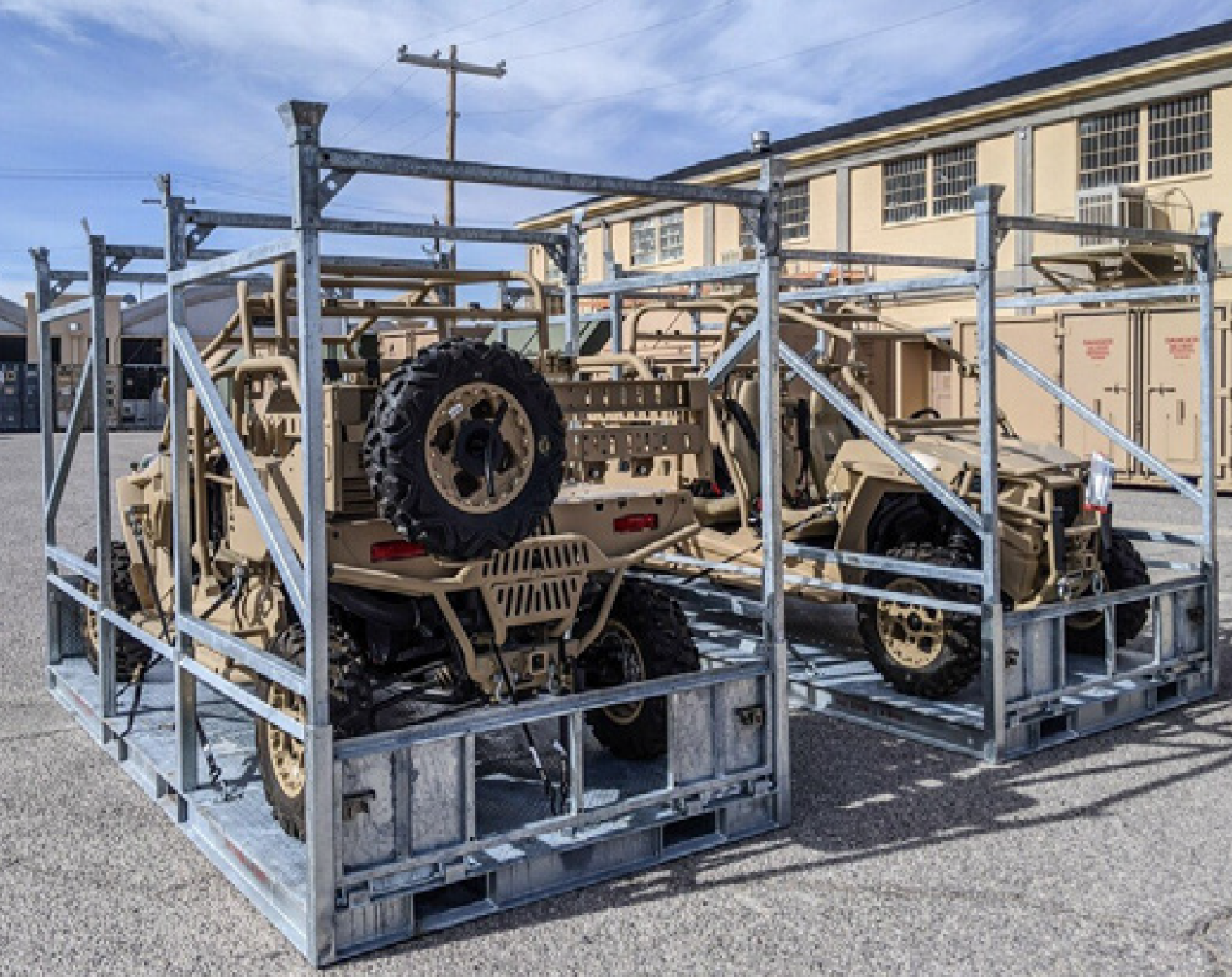 Spacesaver's Mobility Crate is a modular storage solution that provides secure and ready storage for utility terrain vehicles (UTV). Developed in collaboration with the U.S. military, this stackable, mission-ready system greatly reduces the square footage needed to store UTVs and other equipment.
The system is:
• Collapsible for efficient shipping and storage
• Dual-entry, with accessibility for functional tests during storage
• Stackable up to 3 high
• Galvanized for long-term interior or exterior use
Info Sheet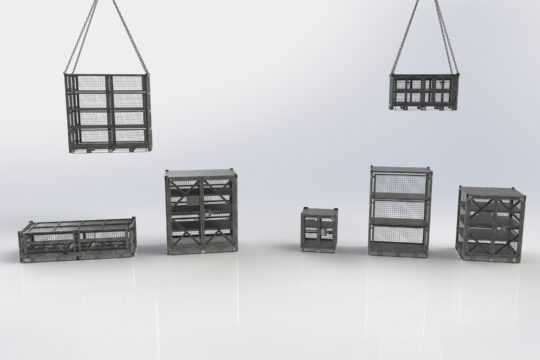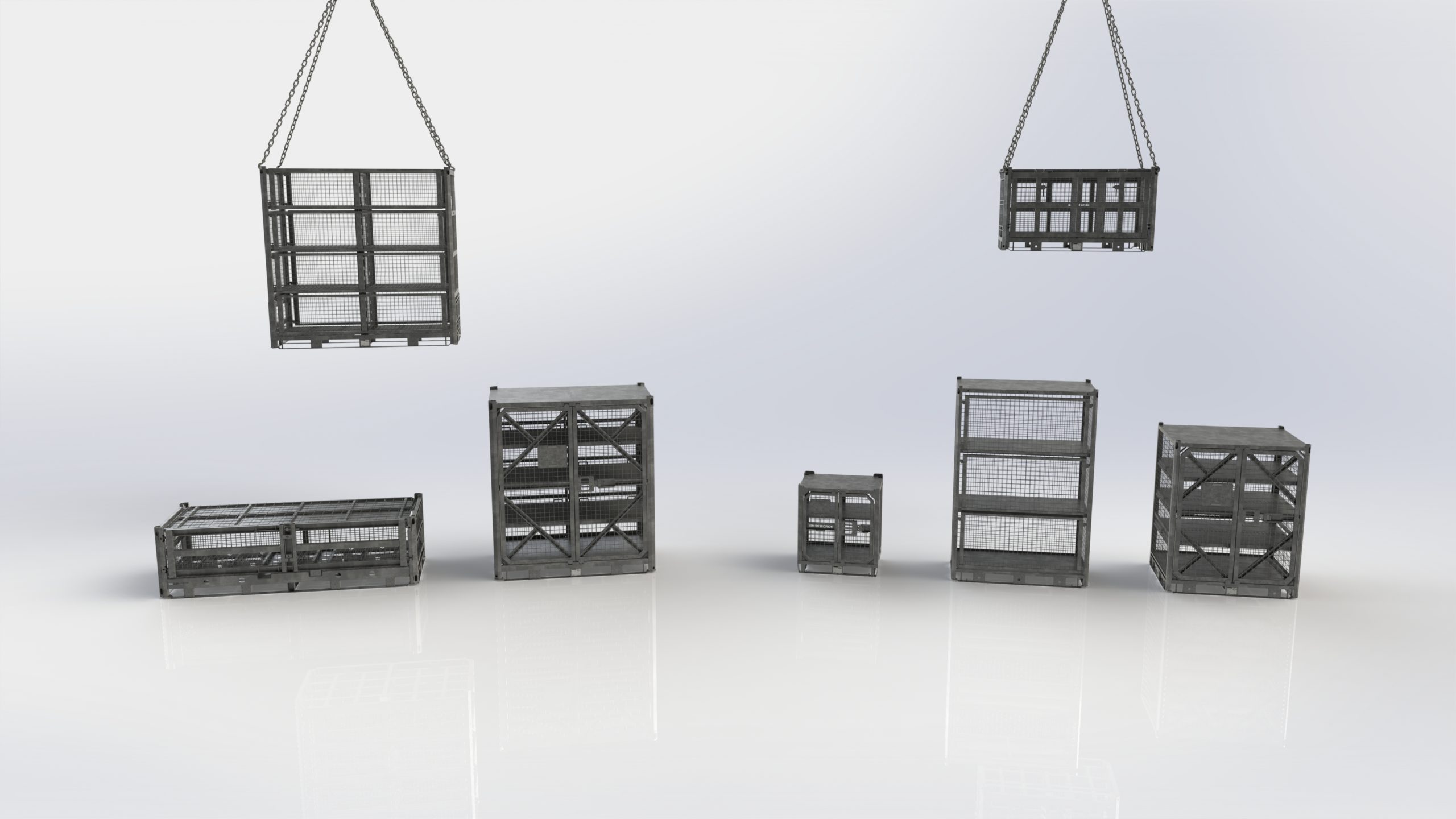 SHARKCAGE
The SHARKCAGE enables seamless transition through storage, transport, operation and retrograde. Operate out of the SHARKCAGE on the installation and during training, and when deployed, without changing the SOP.
Secure the cage with standard padlocks and load the SHARKCAGE directly into any available transport platform in minutes with minimal need for dunnage. When receiving and signing for the SHARKCAGE, trust content integrity by verifying the lock or seal. Designed to accommodate all military strategic lift assets, land-sea-air, as well as intermodal transport.
The SHARKCAGE will increase flexibility across the entire supply chain.
Learn more