High Density Mobile Shelving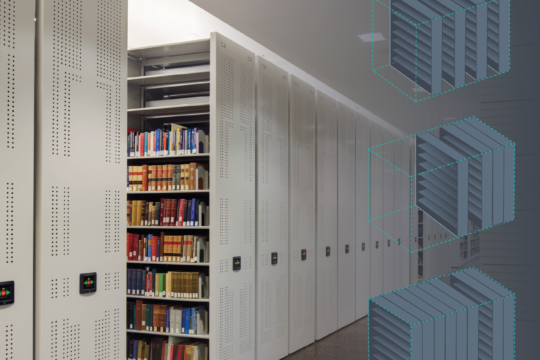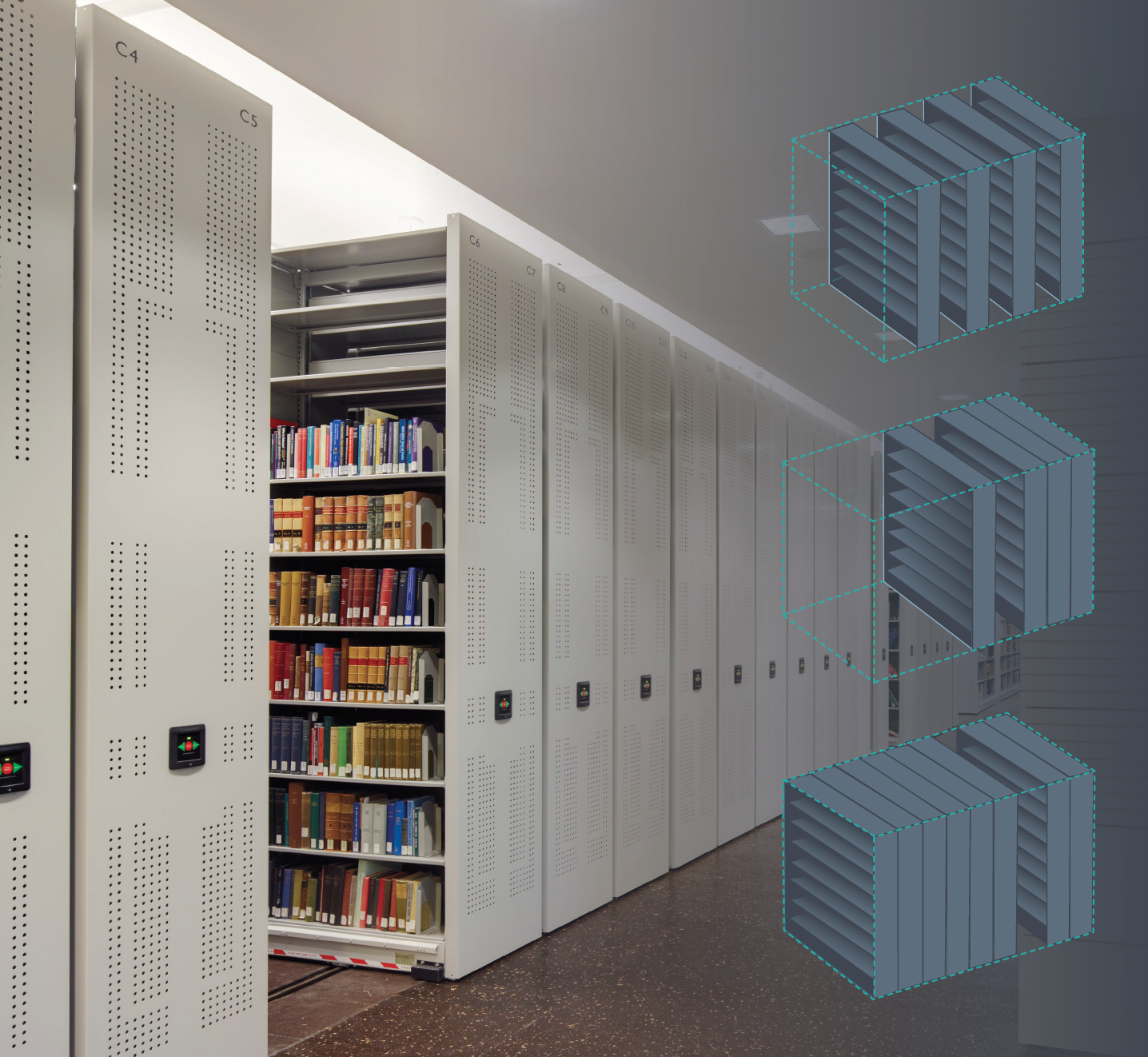 Our High-Density Mobile Storage Systems can deliver up to three times the storage capacity of conventional filing and shelving in the same amount of floor space — and at half the cost. By mounting storage cabinets or shelving on wheeled carriages that travel on rails, wasted space created by fixed aisles can be eliminated, freeing up valuable floor space for other, more productive uses — including additional storage.
The versatility of Spacesaver High-Density Mobile Systems makes it possible to mount virtually any type of storage housing on our mobile carriages, including your existing shelving and cabinets. No other storage solution is as cost-effective or space-efficient. Regardless of size and weight, we have a mobile storage system for your needs.
Easy to reconfigure, expand, and relocate, Spacesaver's Wheelhouse® low-profile moving shelving systems combine strength and adaptability in a low-profile, low-cost modular system that makes the most of every inch of space. Paired with a modular floor system that provides the same level of strength and flexibility of a traditional anchored rail system with a low-install impact in cost and site disturbance, these moving shelving systems can fit your needs now and well after you're settled into your new space.
Info Sheet - Wheelhouse
Mechanical Assist
By mounting shelving units and storage cabinets on wheeled carriages that travel on rails, Spacesaver High-Density Mobile Storage Systems eliminate the need for multiple fixed aisles, freeing floor space for other more productive uses.
Spacesaver High-Density Mobile Storage Systems have been installed in offices, hospitals, banks, libraries, schools, museums, archives, factories, warehouses, laboratories, government agencies and military bases, as well as many other uniquely demanding environments.
Drawing on this vast experience, we provide each customer with a storage solution that is customconfigured to meet their specific needs. Having designed and installed more than 250,000 successful mobile systems for customers with a wide range of individual requirements, chances are we have already solved a storage problem similar to yours.
Mechanical-assist handles move thousands of pounds with minimal effort, and powered systems can be operated by touchpad control, radio frequency remote, or the TUSC™️ Control app.
Info Sheet - Mechanical Assist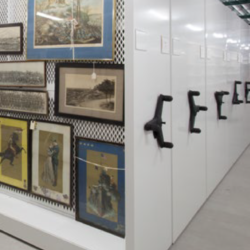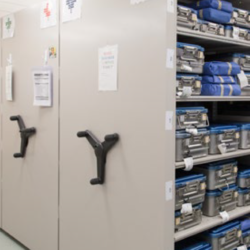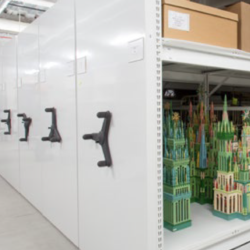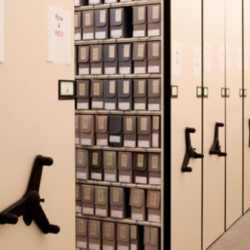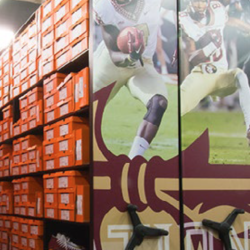 Eclipse Powered System
Eclipse Powered Systems are the safest high-density mobile storage solutions you can buy.
In fact, Eclipse Powered Systems' built-in safeguards help prevent users from getting trapped or injured by the moving system. A passive, in-aisle safety system stops carriage movement – automatically and instantly – when a person enters a moving aisle and prevents movement if a person or object is detected in an open aisle. Closed-loop control keeps carriages from moving if a component fails. An optional app or remote control lets you open, stop or reset the system from a distance. And built-in anti-tip devices add system stability. Eclipse helps protect your stored materials, too, with optional environmental sensors and electronic links to your building's fire protection and security systems.
With Eclipse, you use your powered system with full confidence and peace of mind. And never give safety a second thought.
Info Sheet - Eclipse
Touch Technology
From cell phones and tablets to ATM machines and airport kiosks, LCD touchscreen technology has become part of our daily lives. Striving for optiminum ease-of-use and security, Spacesaver offers our own LCD touchscreen called, Touch Technology Control™. The control is the standard on our Eclipse Powered System® mobile storage, but is also available on ActivRAC® 7P mobilized systems and Wheelhouse® mobile storage.
The 4.3" touchscreen displays images with great clarity and rich color, along with providing many additional benefits and features.
Info Sheet - Touch Technology
Safety Features
BASE LINE – Photo Sweep®
Uses infrared photoelectric technology to provide protection for people and objects in open aisles.
MID LINE – Photo Sweep® with Aisle Entry
Uses the same infrared photoelectric technology but adds the security of aisle entry sensors.
TOP LINE – Zero Force Sensor® (ZFS®) System
ZFS provides a completely "passive" method of protecting people and objects in the open aisles of mobile storage systems.
Info Sheet - Safety Features