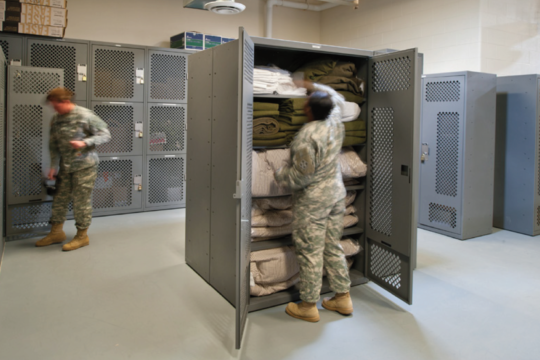 Rugged all steel storage cabinets and lockers built to last in demanding military applications. The modular design of the TRL™ Storage System from Spacesaver® gives you the flexibility you need for all of your storage requirements.
Choose from the broad selection of sizes and configurations to meet your specific needs. Then outfit the interior by choosing from a variety of modular accessories.
One Locker
Unique design allows infinite custom configurations and adjustments. Many options are available, including magnetic mirrors, boot trays, and standard peg board designed doors.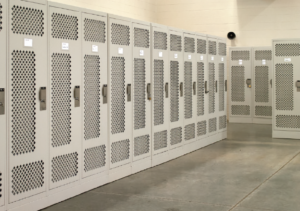 Info Sheet
Hundreds of Possibilities
Full-height lockers can be designed for modular plug-and-play electrical components to bring power to lockers for chargers, shavers, laptops and other devices. Add power now or later.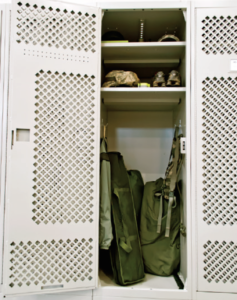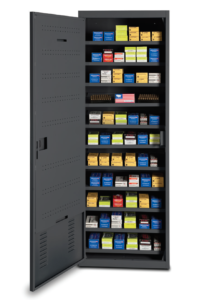 Info Sheet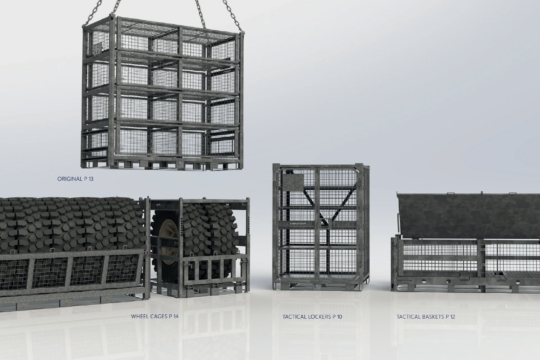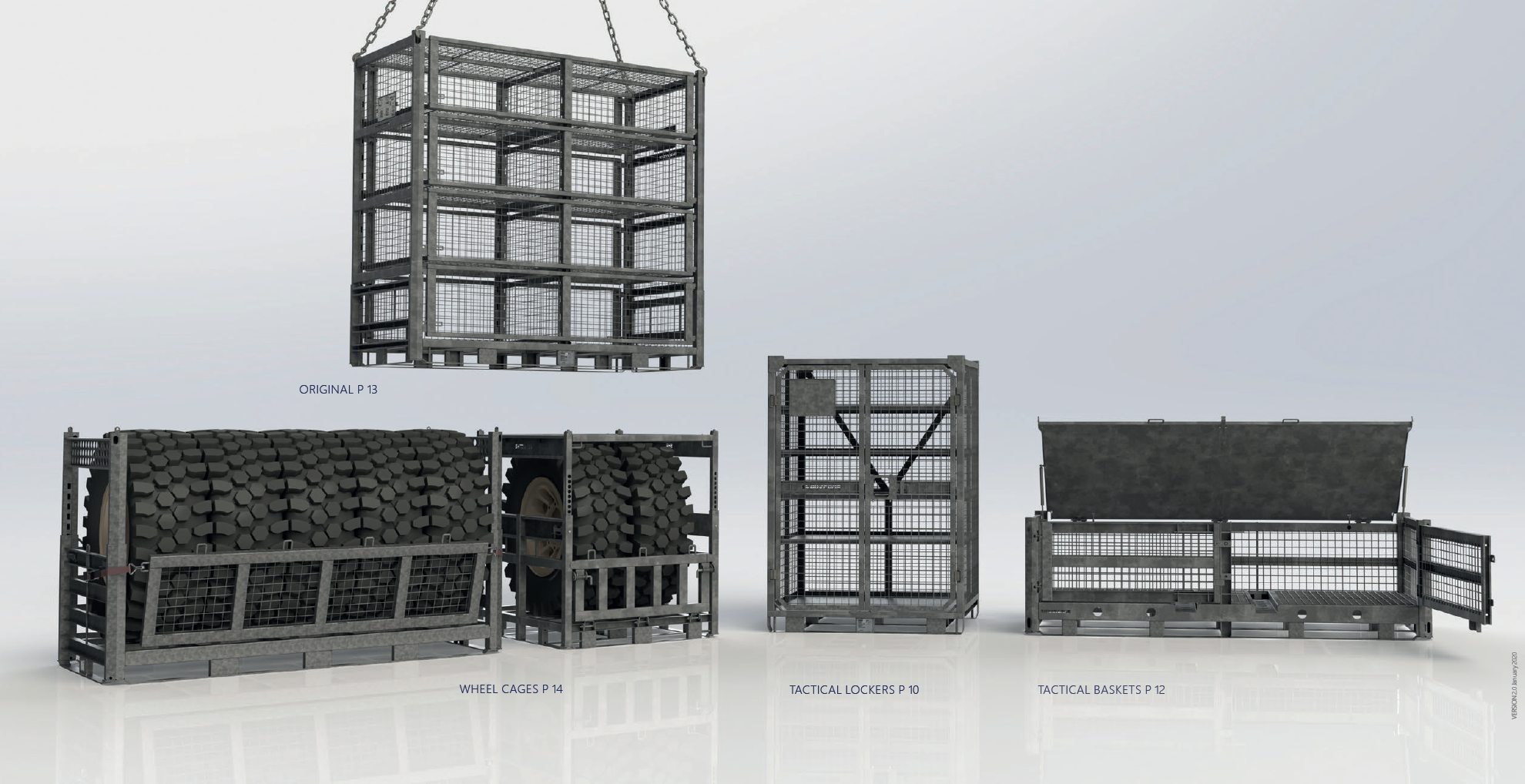 SHARKCAGE
The SHARKCAGE enables seamless transition through storage, transport, operation and retrograde. Operate out of the SHARKCAGE on the installation and during training, and when deployed, without changing the SOP.
Secure the cage with standard padlocks and load the SHARKCAGE directly into any available transport platform in minutes with minimal need for dunnage. When receiving and signing for the SHARKCAGE, trust content integrity by verifying the lock or seal. Designed to accommodate all military strategic lift assets, land-sea-air, as well as intermodal transport.
The SHARKCAGE will increase flexibility across the entire supply chain.
The TACTICAL LOCKER has double doors secured by one standard padlock. The unique design ensures high capacity to weight ratio and maximum internal to external volume.
Shelves can be taken out and the cage has multiple shelf positions.
Suitable for:
Everyday access to tools, spare parts, dive gear and supplies with the possibility for securing the equipment quickly.
The TACTICAL LOCKER FP has three detachable front panels which can be secured by one standard padlock each. The possibility to easily detach the panels when stationary makes it easy to access the content when space is limited.
Often used inside a container with our blocking and bracing system, which enables access to all the contents of a container without emptying it.
Shelves can be taken out and the cage has multiple shelf positions.
Suitable for:
Storage inside containers, when aisle space is limited, or when it is more convenient to be able to take the panels off completely.